Deze trilogie bevat 'the uncertainty has settled', 'paradogma', en 'return to eden'
The uncertainty has settled
Het klimaat verandert, dat is een feit! Maar wordt het nu kouder of juist warmer? Drijft CO2 de temperatuur of is er iets heel anders aan de hand? Wat is eigenlijk de optimale temperatuur voor onze aarde? Is dat de temperatuur die we nu hebben?
Klimaatverandering is Big Business geworden. Wanneer je twijfelt aan de heersende klimaatwetenschap ben je complotdenker, klimaatontkenner of extreem-rechts.
Die grote dogma's maken het thema gevoelig, vooral voor een linkse idealist als Marijn Poels. "tevens dwingt het me mijn eigen ideologie aan de kaak te stellen. Anders loop je het gevaar dat je eigen gedachtegoed een religie wordt", vertelt de filmmaker.
In zijn documentaire, die in Berlijn, Parijs en Los Angeles in de prijzen viel als beste documentaire, bezoekt hij zowel reguliere klimaatwetenschappers als critici.
The Uncertainty Has Settledí is de eerste episode van zijn geplande trilogie. "Na jaren documentaires te hebben gemaakt over internationale samenwerking in veelal ontwikkelingslanden wilde ik eens iets anders, in ons eigen Europa." vertelt Poels. "Globalisering en het huidige klimaatbeleid, de energie transitie, veroorzaken radicale veranderingen in onze samenleving. De kleine boer gaat gebukt onder Europese bureaucratische regels, de multinationals gaan vrijuit. Veel boeren zijn door o.a. deze omstandigheden energieleveranciers geworden. Ze verbouwen bio-energie of hebben hun land verpacht voor windparken. Ons eten maakt plaats voor energieplanten dankzij de miljarden CO2-subsidies die Europa vrijmaakt. De normale boer wordt met uitsterven bedreigt en steeds meer families kunnen hun energierekening niet meer betalen. Doen we daar eigenlijk goed aan?", aldus Poels.
Poels maakt in zijn film geen aanspraak op de waarheid maar balanceert tussen de grote dogma's en bezoekt daarvoor de invloedrijke wetenschappers in New York, London, Stockholm en Hamburg. Hij financeerde zijn film volledig zelf.
Een persoonlijke en eerlijke zoektocht van een man die net zo beïnvloed wordt door een wereldwijze buurman als door een van de beste wetenschappers ter wereld. Een pleidooi voor kritisch en zelfstandig nadenken.
https://doorbraak.be/progressieve-documentairemaker-maakt-klimaatkritische-documentaire/
https://politiek.tpo.nl/2017/06/14/marijn-poels-prijswinnende-documentaire-the-uncertainty-has-settled-wordt-geboycot-verantwoordelijke-media/
IMdb: https://www.imdb.com/title/tt6206758
Website: www.theuncertaintyhassettled.de
The uncertainty has settled
Running time: 89 minutes
Audio: Stereo
Format: 1:2,39 cinemascope
Subtitles: English, Dutch, German, Spanish
PARADOGMA
Why True Liberty Needs Heretics.


People who dare to question important themes today, are often silenced or labelled as suspicious and dangerous. Where once democracies valued and encouraged debate society is dividing itself with stark lines between the left, the right, the good or the bad. This is what Dutch documentary maker Marijn Poels experiencing in PARADOGMA.
What is strangling debate? How liberal is the West? Should we ignore or embrace other perspectives? A critical, thought-provoking journey through ancient tribal conflicts, in a new era wherein world views clash and free speech crumbles under pressure to conform.
PARADOGMA is the second part in the planned trilogy by Award-winning documentary filmmaker Marijn Poels.
Dutch filmmaker explores "new normal" of extreme political polarization in "Paradogma"
Paradogma
Running time: 90 minutes
Audio: Stereo
Format: 1:2,39 cinemascope
Subtitles: English, Dutch, German
Return To Eden: It's all about coming home.
When Natural and human interests impinge on each other and over-regulation disturbs our biological balance. important questions arise. Do we belong to nature or does nature belongs to us?
​A thought-provoking story in which documentary maker Marijn Poels explores the human urge to control our climate, security and preferably the other. Balancing on a razor-thin line between regulation and manipulation.
When technology reigns supreme and common sense vaporizes through the test of time, humanity is on the brink of becoming the tool.
​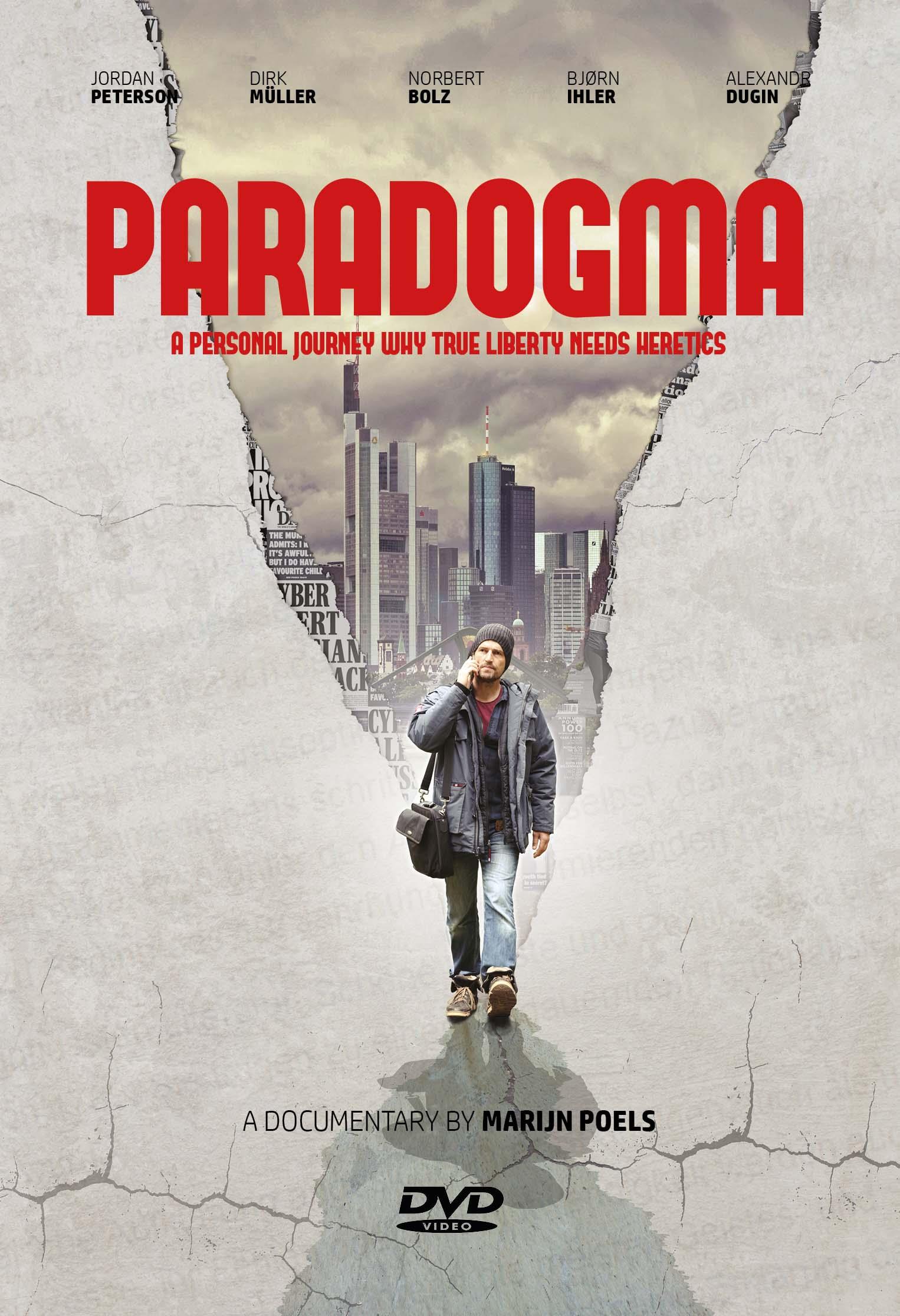 Miles away from the collective panic, fear and chaos, there is hope, inspiration and reconnection.
You can watch Marijn Poels and Tom Zwitser discuss Return to the Eden and his previous works, The uncertainty has settled, and Paradogma if you click here.
For the interview with Marijn Poels' discussing his newest work Headwind 21 you can click here.
Return to Eden
Running time: 105 minutes
Audio: Stereo
Format: 1:2,39 cinemascope
Subtitles: English, Dutch, German
For more information you can click here for the website of Marijn Poels.